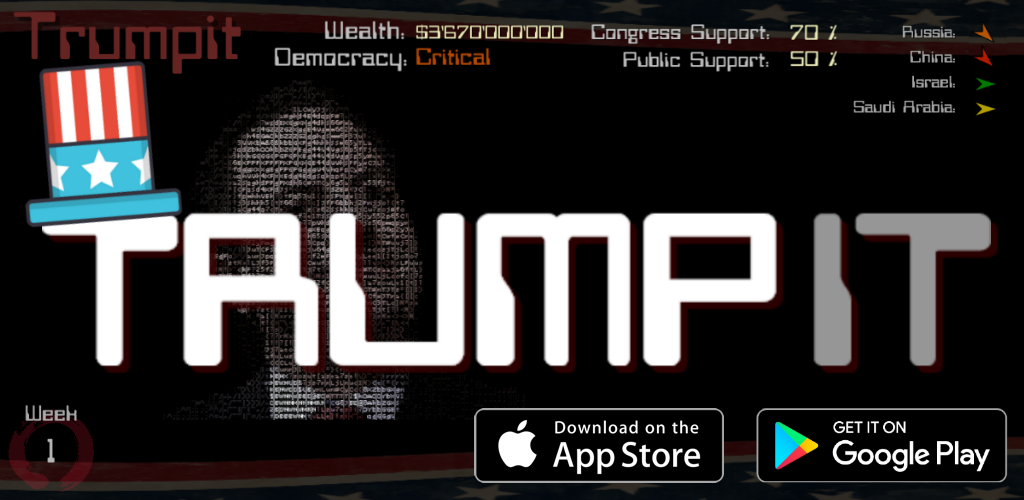 You won the elections. Welcome to the White House Mr. President.
Included in underrated simulations games to play on iOS by Games Keys.
a game by

We would love to get feedback and ideas on new scenarios for the game. We believe every day with Trump will bring us new material…
Give us feedback using the form below or drop us an email to community@trumpitgame.com or tweet us at @TrumpitGame.
If you like the game please hit one of the share buttons.